Welcome to The Startup Foundry.
Published: Oct 25, 2011 4:04 pm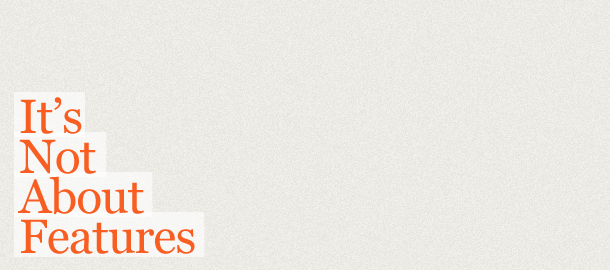 Bearer of bad news
Recently, I've been asked to give a talk to new and/or aspiring entrepreneurs.
The truth is, I almost resent talking to them, as I hate being the bearer of bad news.
And boy, there are many. I usually start with: "It's going to be harder than you think, it will take longer than you think, you will lose health, friends and money in the process, and you probably won't succeed in the end."
But there is a good news. Especially valuable in the startup community, but not only.
This good news makes the conversation worth having, because so few people are aware of it:
You don't need to have more features than your competitors to successfully launch your product.
Case study – Steve Ballmer vs iPhone
Steve Ballmer, January 2007, on the newly announced iPhone: "You can get a Motorolla Q phone now, for $99; it is a very capable machine, it will do music, it will do internet, it will do email, it will do instant messaging. So I kinda look at that and I say, I like our strategy, I like it a lot."
Ballmer obviously failed to understand that users actually do care about the way they use their device, not just that it "does it".
Yes, you couldn't install apps on the original iPhone (can you believe it?). Yes, you couldn't use the 3G network. And there was no camera. And on top of that, it was crazy expensive.
So why did it prevail? Where was Ballmer wrong?
He just made the common mistake of many entrepreneurs, upcoming and experienced alike: Users actually do care about the way they use their device, not just that it "does it".
The iPhone then went on to become the gold standard in the smartphone industry.
Three years later, difference device, same story.
Remember how the iPad was decried for being pricey, while having way less features than its competitors? No USB ports, no camera, no multitasking, no Flash…
Phil Schiller (Senior VP of Worldwide product marketing at Apple) dismissed these criticisms in a very simple way:  "It's not about the features — it's about the experience. You just have to try it to see what I mean." (source).
Not just for big companies
This approach works especially well for young startups, and you still don't have to be first. Just more focused than your competitors.
Google didn't invent search engines when they released Google search.
37signals didn't invent web based project managment softwares with Basecamp.
Dropbox surely didn't invent concept of online backup services.
Being focused on the core of your product is a big part of the "Lean Startup" methodology.
You can watch the case studies of startups like Dropbox or IMVU here.
Conclusion – "Just do it"
There is still room for innovation everywhere. It will always be hard, but never impossible.
Always remember, to not just work harder, work smarter.
This is a guest post written by Christophe Maximin (@christophe971 creator of 72hDeals.com)
For more startup news follow us on Twitter @startupfoundry or on Facebook.
Get Connected:
If you like startups, join our weekly mailing list. Good startup content, no fluff.
👇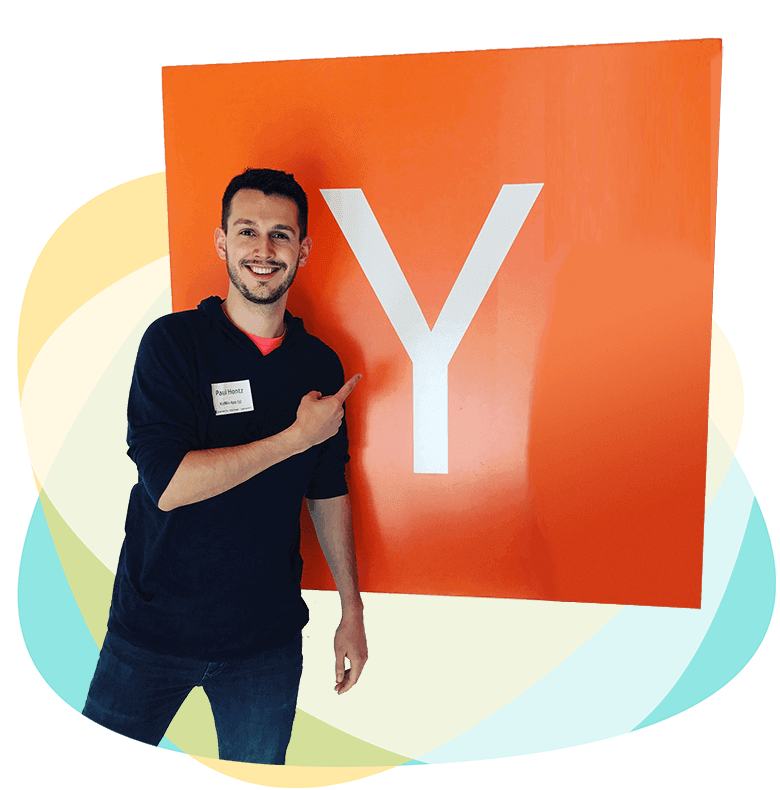 Hi, I'm Paul Hontz.
I'm a YC alumn and I love startups. I created TSF to highlight companies I find interesting. You can learn more about me here.
Recent Posts:
Our Sponsors: