Welcome to The Startup Foundry.
Published: Jun 10, 2011 4:18 pm

This is a guest post written by Will Lam. Will is the Founder and Chief Date Officer of Date Ideas and Curator of the Startup Digest in Toronto.
I am user number 52 for LaunchRock and the level of customer service I received (even though I haven't paid Jameson and the Launchrock team a dime.. yet!) was amazing. This is an account told through my experiences using Launchrock's viral launch landing page and should serve as a great example of how startups should be treating every email, signup, lead and ultimately every customer they have.
This day in startups, a key differentiator and dare I say competitive advantage is the amount of hustle and outstanding customer service you're willing to put in to win over customers and creating evangelists.
Sure, having algorithms, automated emails or outsourcing to India can help to a certain degree but there's nothing like "wow factor" of experiencing customer service above and beyond the call of duty – especially from the founders. It can have an immense and measurable impact on your users and the growth of your company.
Some background:

Like many others at the time, I was blown away by the number of sign ups that Fork.ly and UseHipster.com got through their viral landing pages. Of course LaunchRock saw the power of the viral landing pages built their prototype in a weekend at Startup Weekend Philadelphia and hustled like nobody's business.
After reading the TechCrunch article on them, and since was planning to launch my startup as well, I figure I should try to get in on it as well.
I reached out to Dan Martell of Flowtown and he made the intro Jameson Detweiler (thanks Dan!!), one of the Founders of LaunchRock and that's when things got started.
Making yourself available to customers any way you can
Emails, Instant Messaging, Phone Calls, Skype, Google Voice. Those were the ways I was able to get in touch with the LaunchRock team. Hell, if I proposed communication through carrier pigeons, I'm pretty sure they'd be down for it as well.
Originally, I only thought the dialogue would go so far as. "Hey, here's the invite code, you're all set up. Figure it out yourself and have fun."
Through corresponding thorugh email, talking on the phone, skyping, Google voicing it and GChat, he helped me get set up ASAP. Here's a pic of the emails and his signature:
Now, I'm assuming he didn't make this level of service and support available to only me. If I was user number 52, what about the other hundreds of Launchrockers? Of course this sort of customer service doesn't "scale" but it certainly doesn't hurt to try and create a fantastic experience.
By guiding me through the process, and being super attentive, he had me won over. I'm sure he did something similar to other early adopters. By doing so, he had essentially created an army of evangelists for Launchrock.
Moving lightning fast
There's nothing quite like getting a quick and thorough response to answer a barrage of questions that makes a huge and lasting impression.
Through each email correspondence, Jameson sometimes got back to me 10 minutes later and within 24 hours latest. This is all while coding up a storm, building out features and running on lack of sleep.
Sometimes he reached out to me to see everything was okay because I hadn't configured my LaunchRock page yet.
Creating evangelists
After having some chats with Jameson, he asked me for help to write a guide for him to help other LaunchRockers get set up. Of course I agreed, thinking to myself he brilliantly used the psychological principle of reciprocity. By helping me out, I turn was compelled to help him out.
Hell, in addition to that I'm writing this post about the Launchrock team just because I was so damn impressed and wanting to share my story about them.
Here's a mini-interview I did with Jameson through email:
What was your mindset/attitude from the get go after you were (I'm assuming) barraged with requests to get a LaunchRock invite after the "TechCrunch effect"?
We just kept on doing what we started at the Startup Weekend, going as fast as possible. As it became clear that we had something that people wanted, we had to focus on scaling that out which was not only a technological problem but also a distribution problem. While we've grown from the referral program, I've personally paid a lot of attention to building our brand and being in the right place at the right time.
One thing we decided to do was to go to SXSW and actually took a pretty big risk and spent a good bit of money on various promotions there. I was comfortable doing that because I knew that our target audience was there and that we had a product people wanted. So getting eyes on it meant that we would get users.
And we did get eyes, both in Austin and from the press that resulted, but to be honest, we really didn't know that we hadn't wasted a lot of money until about a month later when I realized that a lot of people were telling me that they found out about us at SXSW.
The other thing that we did was focus on being helpful as much as possible through our blog, support and by responding to people who reach out to us. A little secret, if you ask nicely, we'll probably let you skip the line.
I think that building a good community and making it easy for people to care about your product and support it is more valuable than anything else you can do.
How are you scaling your efforts with your team and managing iterations/workload (outside of meeting with people)?
This is a hard one, and I'm not sure I can answer it on paper. I can say we've struggled a bit because everything kind of happened at once before we even had a real business. Thankfully, I thrive on that kind of scenario. I love the pressure and the need to prioritize things because you'll never get anything done. One of my hobbies is maximizing my personal productivity through technology, processes and good management techniques. I can't really distill everything here, but you can find out more about how I think about these types of things on Lessdoing.com. I don't write there much these days, but my good friend, Ari Meisel, who I started the blog with still does, and if you dig into the archives, you'll get a good feel for how I operate and think.
What was your approach in terms to me (since I'm a total stranger) after I was referred to you by Dan?
We try to respond to everyone and treat them as if they're a friend. Sometimes it takes some time. (Our support backlog is pretty big right now, but that's a problem we're actively solving.) We will always get to you though. Occasionally, things slip through the cracks.
We also always try to make time for people even if it's just a 5 minute phone call about how to best use LaunchRock. If you send us an email and ask us to look at your copy, we will.
We think you should treat everyone like you would you like to be treated if you were in their shoes.
How have you gone above and beyond the call of duty to deliver "fanatical" customer service?
For more startup news, follow us on Twitter @startupfoundry or on Facebook.
Get Connected:
If you like startups, join our weekly mailing list. Good startup content, no fluff.
👇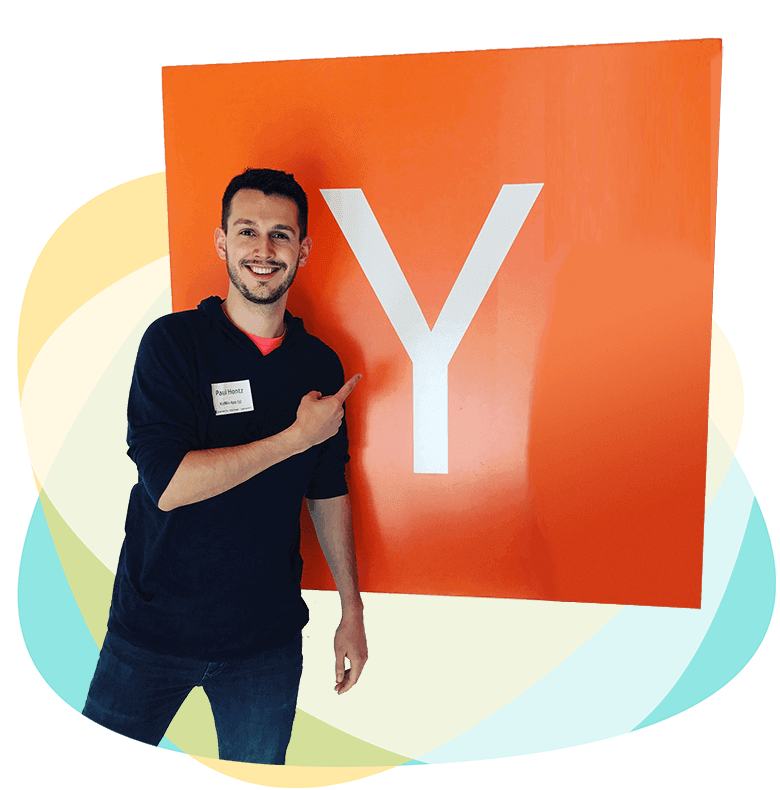 Hi, I'm Paul Hontz.
I'm a YC alumn and I love startups. I created TSF to highlight companies I find interesting. You can learn more about me here.
Recent Posts:
Our Sponsors: