Welcome to The Startup Foundry.
Published: May 31, 2011 2:46 pm

Engineers get a lot of coverage in the tech world (as they should) but I've been interested in other pieces of the startup puzzle. For example, I've always wondered what it's like being a Chief Operating Office (COO) at a startup. Jason Sew Hoy was gracious enough to give me some of his time to share about his experience as COO of 99designs.com.
99designs.com is a marketplace for crowd-sourced graphic design. It connects designers from around the globe with customers seeking quality, affordable design services.
In this interview Jason walks us through his day to day life, what's the biggest challenge he has to face, and the role creativity takes in a startup's life. You don't want to miss this.
What's a typical day like for you?
My role at 99designs.com involves a lot of multi-tasking so what I do from one day to the next can be very different.
To give you a rough idea though, today my morning started off with our weekly marketing meeting, a 3-way conference call with staff from Melbourne, San Francisco and one of our founders in Vancouver. After this I made a coffee on our espresso machine and then spent the rest of the morning working through emails and yammer updates, as well as checking the performance of the business via our dashboard.
At midday I went down the road for pizza with managers from several other web startups in our building, including SitePoint.com, Flippa.com and Learnable.com. Given we're all born out of SitePoint, we share the same culture and have a vested interest in seeing each other do well – it's a very unique situation and awesome to be part of a group where knowledge sharing is an everyday occurrence.
After lunch, I attended an Agile sprint review with the development team. A core part of my role is overseeing product development in Melbourne, so I have several key meetings with the team during the week to ensure they have everything they need to keep moving with key projects. Today's job was to review several demos from our engineers and approve features to be deployed to the live site.
Soon after this a customer called with questions about our design service, so I spoke to her briefly on the phone and answered her questions before getting back to prioritizing feature stories for our next sprint.
About mid-afternoon I then sat down with our Design team to review videos from the Guerrilla user-testing sessions conducted that morning to get feedback on a key part of the site. We then brainstormed ways to improve the design by making things simpler for customers to understand. Making notes, drawing on the whiteboard… it's easy to get carried away with stuff like this and by the time we finished we were well into the evening.
What's the difference between your role and the role of your CEO?

In general, my role as COO is to focus more on making sure our teams are executing our business priorities well and operating as smoothly as possible. Our CEO, Patrick Llewellyn is mainly focused on long-term strategy as well as pursuing sales & marketing opportunities. There's some overlap of course but it's no coincidence that our main points of focus also correlate with the location of our teams, with Pat leading the sales and support teams based in San Francisco while I head up our product development team based here in Melbourne.
What's the most challenging part of your job?
One of the biggest challenges is building and maintaining a passionate, high-performing team, which isn't easy in a fast-growing startup. Regardless of how badly we need a vacancy filled, we're very fussy about who we hire. We look for individual brilliance and a passion for technology, as well as a strong cultural fit. Because we work with such new technologies, lack of direct experience isn't always a deal breaker, but attitude and passion are extremely important to us. Sometimes it's a hard call, but the principle we go by is that if it's not a resounding yes, then it's a no. It also helps when candidates are into coffee, foosball and Macbooks!
What's the most exciting/enjoyable part of your job?
Without a doubt, the most enjoyable part of my job is hearing stories directly from customers and designers on how we've impacted their lives. From customers who've used 99designs to launch their business, to designers who now make a living off us after being laid off from their jobs, it's the real people and the real stories behind our service that constantly inspire us to keep improving our service.
Imagine being a winning designer and being flown from Paris to the US by your customer, so that you can hand-paint your custom design on the wall of their office. Or being called by a high-profile design company and being offered an internship purely based on the strength of your 99designs portfolio. Or being able to maintain your livelihood as a talented designer recovering at home from a long-term illness.
Looking at the numbers, we've paid out over $20,000,000 in total to our designers and we're currently awarding another $1,000,000 every month. It's a huge amount of opportunity, but often it's the individual stories that really capture the heart and give us that warm and fuzzy feeling inside.
How does one become a COO of a startup?
Good question. I think the thing about startups is that you have to be a jack of all trades, especially in non-technical positions. Drawing from my own background, I think the key skills that help me in my role are: high-level technical knowledge, an analytical metrics-driven approach to solving problems, ability to communicate well, a passion for business and a little sales experience. One other vital thing that a COO needs is a strong willingness to take ownership – in a lot of cases the buck stops with you!
How much involvement do you have with the other departments in your company — sales, customer service, engineering, marketing, etc.?
If I'm doing my job well, then I see myself being the glue that joins all the departments together. It's crucial that we maintain a big picture view of what's going on across the company so that we can provide the best possible experience to our customers and designers. It isn't always easy with our staff being spread across different countries but frequent communication is the key!
How important do you think non-engineers are to technology startups? Do you find that there's tension between engineers and non-engineers?
Engineers are great at building stuff, but they typically don't like marketing and selling stuff or talking to our customers for hours on end – they usually just want to get on with it. That's where the rest of our team comes in to back them up – everything from designers to marketing experts, to sales & support staff – and they're a critical part of our ability to execute. Because we work so closely together, we don't get any real buildup of tension – that all gets left on the foosball table!
What role does creativity play in your day-to-day job?
Creativity exhibits itself in many forms and it's what our entire team strives for on an everyday basis. From product design, to thinking up new marketing angles, to planning our long-term roadmap, I find there's always a creative way to approach every task. If it feels like an idea or a solution isn't quite right then I push to come up with something better – in my mind that's what being creative is all about.
For example, when we were nominated for a Webby Award in 2010 we had to think of a creative way to get our community to vote for us, so we promised them we'd make a video of us singing in the street if we won. Sure enough, our community loved the idea. They voted in spades and we ended up taking out the award despite some intense competition. I'll always remember this as an example of how a little bit of extra creativity can go a long way… and what followed was one of the most entertaining days I've ever had at work. Check out our performance here!
—-
This is a guest post written by Steven. Steven is the creator of forlue.com – a community news website about business (aka Hacker News for Business News). Email: contact@forlue.com
For more startup news, follow us on Twitter @startupfoundry or on Facebook.
Get Connected:
If you like startups, join our weekly mailing list. Good startup content, no fluff.
👇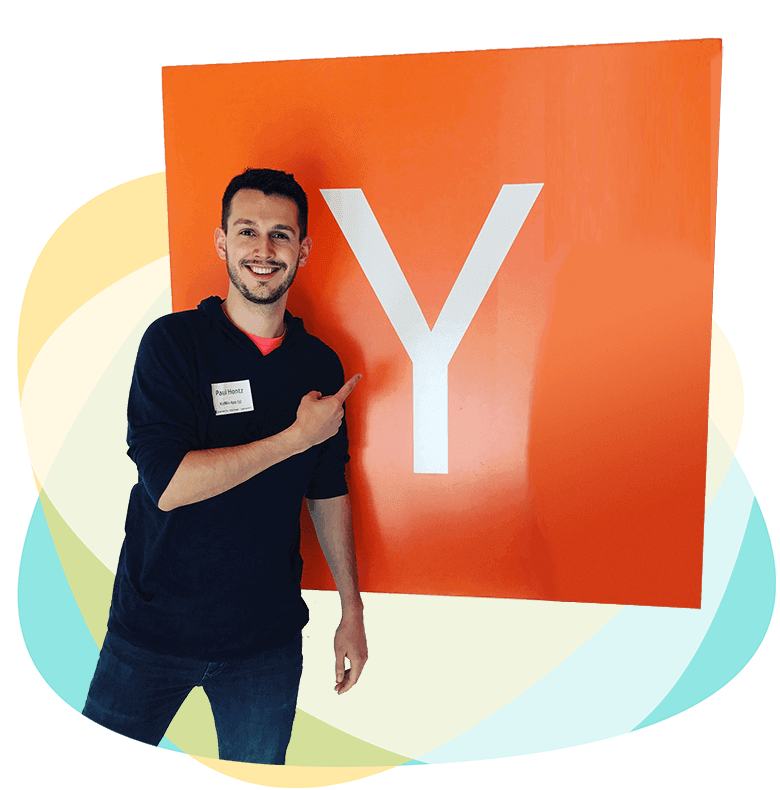 Hi, I'm Paul Hontz.
I'm a YC alumn and I love startups. I created TSF to highlight companies I find interesting. You can learn more about me here.
Recent Posts:
Our Sponsors: