Welcome to The Startup Foundry.
Published: Apr 17, 2011 3:12 pm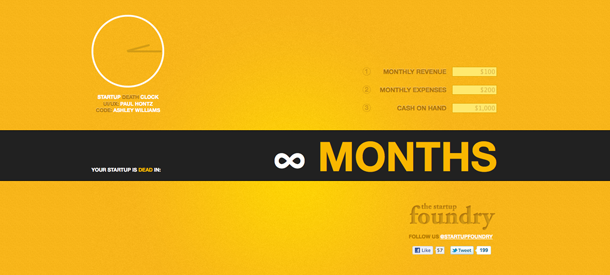 Last month I built the Startup Death Clock as a mini promo piece for The Startup Foundry. Six hours after launch, the startup death clock received over 10,000 unique hits, hundreds of tweets, and significantly increased traffic to TSF. In this article I'm going to break down things that I learned while building death clock and I will also share a few mistakes I made along the way that you should avoid.
Simple, simple, simple
Design is an exercise in restraint. Make things as simple as possible. Your goal is to have your users share the site with their friends. You're going to want to make sharing the page as simple as possible. It's better for a viral page to gain traction than to be absolutely perfect at launch. Iterate quickly and capture eyeballs.
Pick a time to strike (and get lucky)
Color, the photo sharing company that raised $41 million, launched on March 23rd. I released The Death Clock on March 24. Topical events are a fantastic way to learn about your users. Leverage well known events in your community to your advantage.
Things that I screwed up: (abridged version)
• I should have made an option to Tweet out your score. I believe more people would have shared the link if it was personalized.
• It would have been fun to incorporate different levels of success (Ramen profitable, Quit your day job, etc. instead of just "37signals").
• Don't take things too seriously. After I launched the death clock I had one user absolutely pissed at me (perhaps he didn't like to know ). I let one user out of 10,000 spoil my mood for a few hours. This was incredibly stupid of me. Grow thick skin and don't take things too seriously.
What have you learned?
I'm very interested to hear about what you've learned with your experiences. Feel free to share what you've learned in the comments!
Get Connected:
If you like startups, join our weekly mailing list. Good startup content, no fluff.
👇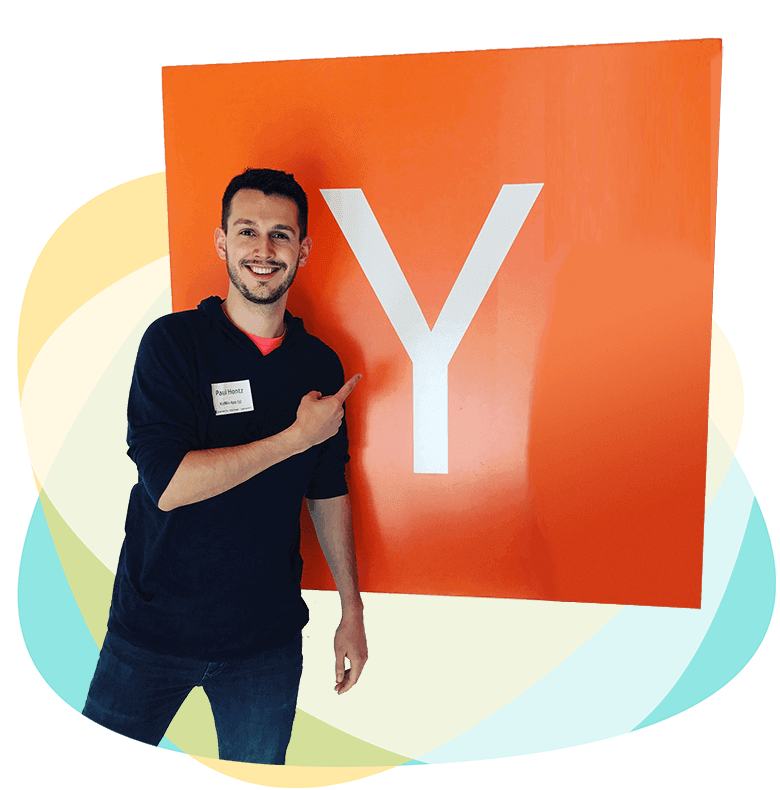 Hi, I'm Paul Hontz.
I'm a YC alumn and I love startups. I created TSF to highlight companies I find interesting. You can learn more about me here.
Recent Posts:
Our Sponsors: