Welcome to The Startup Foundry.
Published: Mar 3, 2011 1:49 pm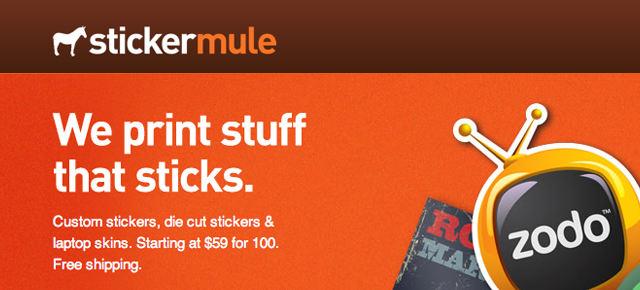 I first heard about Sticker Mule through a comment on our site regarding real world startups.  I was in a desperate lookout for startups that actually make or sell physical products, and Anthony Thomas brought to our attention his startup: Sticker Mule.
Below is an excerpt of the interview:
Who you are, and your role in the company
I'm Anthony Thomas, one of the co-founders of Sticker Mule. I focus on product development & marketing and I do a lot of customer service too.
In two sentences or less, what does sticker mule do?
Sticker Mule makes it easy to buy custom stickers.
Where did the idea come from for sticker mule?
I have a close friend who is a retired operations manager that used to oversee large scale manufacturing operations. He had just bought his first computer at age 70 and was showing it to me. I decided to show him Zazzle and within a few minutes he was joking that we should build our own Internet-based manufacturing company. The next day he called me and put up $50k to get started.
We were actually incorporated before we settled on making stickers. At first we had plans to do multiple sites, but that was an overly ambitious idea. Sticker Mule ended up being the first project we got off the ground and now we're obsessed with being the best sticker printer you'll ever meet.
Give us a run through of the first 6 months of sticker mule. How did you market the site, what problems did you run into, etc.
We got lucky with our marketing efforts. Our team digs design, open source, and rails so we thought it'd be fun to make friends in these communities. Immediately after launching, we reached out to bloggers and conferences in these spaces. Word started to spread, sales went up and we got lots of positive feedback so we pushed harder.
I say we got lucky because these communities have really been responsible for our growth and we didn't realize upfront how this would turn out.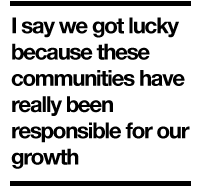 g takeaway is that outreach efforts work best when you have a genuine desire to connect with people. We really want to be thought well of by these communities and I think that's been obvious to all the people that have helped us along.
Our biggest mistake was contracting a firm to help with SEO/marketing. We cut them after a few weeks and never implemented any of their ideas. In retrospect, it's essential for startup founders to do as much as possible on their own initially. You have no way to evaluate if hired help is performing without making an attempt on your own first.
What initial costs did you have to get it up and running since you are a "real world" startup.
We had $180k in initial investment that was contributed by the founders. To get setup we spent about $150k.
Are you bootstrapped or funded
Technically, we are bootstrapped since all of the investment is from the founders. We have not taken any "outside" funding.
Are you profitable?
Yes, we've been profitable for the last three months. All of our cash is being invested back into the company to keep up with growth. We have no plans to get rich quick. We like what we're doing and want to see it become a big deal.
What's the hardest part about running a company with physical assets? How do you minimize the risk on costs.
Honestly, our biggest challenge isn't physical assets. As our demand grows we just buy more machines at prices that provides a reasonably quick payback (1 – 2 years). Our bigger challenge is managing development costs and direction.
We do as much development as possible in house, but contract out more complex ideas. It's easy to waste development time and money pursuing vaguely worded feature specifications. To keep focused, we design everything upfront before writing code. That gives us an opportunity to think through ideas and, in some cases, throw them out before wasting development effort.
What advice do you have for others who have considered starting a company that produces physical assets or goods. how is it different then a pure software company.
#1 Don't build an e-commerce store
Build an application that sells your product; not an e-commerce store. Enabling purchases is only one goal of your web site. You should also be developing features that assist with customer service, help your marketing and engage visitors so they want to talk about you.
#2 Don't outsource the job of building your Internet presence.
As a founder you need to be personally familiar with what it takes to get your name out. Traditional companies that sell physical goods consider Internet marketing a technical skill that they need to contract out. The problem is, if you've never personally done it you have no way to tell if you're getting value from who you hire.
#3 Find an awesome designer and put them on your core team.
Good design makes every other aspect of your business easier. It helps reduce customer service inquiries, makes outreach easier and gets people talking about you. Consider every screen and interaction an opportunity to excite and educate your visitors.
Check them out at http://www.stickermule.com. Follow the author on twitter @robbieab.
For up to the minute startup news – follow us on twitter @startupfoundry
Get Connected:
If you like startups, join our weekly mailing list. Good startup content, no fluff.
👇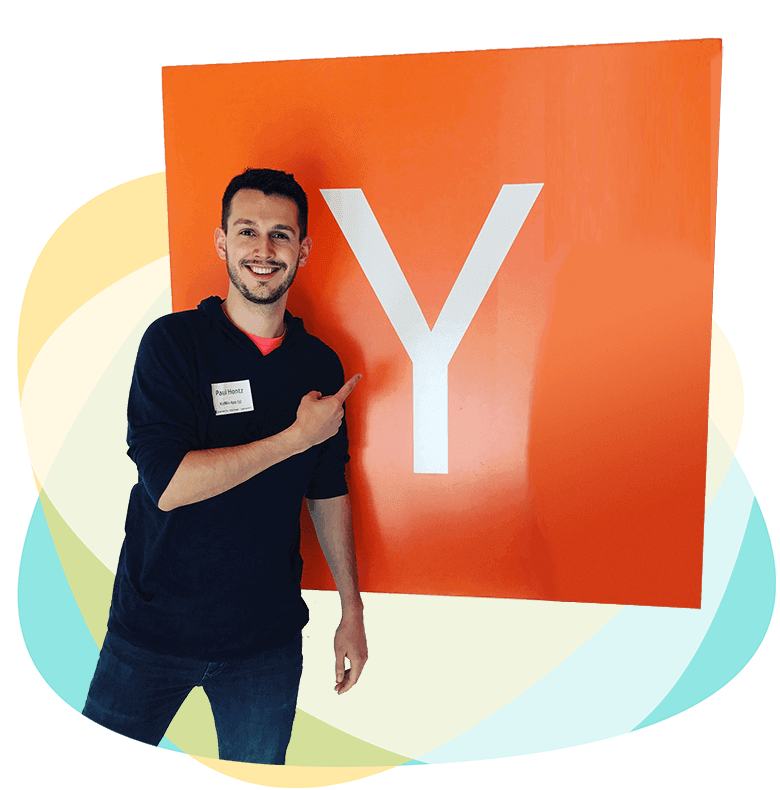 Hi, I'm Paul Hontz.
I'm a YC alumn and I love startups. I created TSF to highlight companies I find interesting. You can learn more about me here.
Recent Posts:
Our Sponsors: