Welcome to The Startup Foundry.
Published: Feb 23, 2011 11:42 am
My girlfriend lovingly describes herself as the "geeks tech resistant girlfriend."  That description is quite accurate.  She has an iPhone (which she got about three months ago) that has four non-Apple apps on it.  Some days I am surprised that she can even find the Internet.  As such, I thought it would be an interesting to see what she had to say about the dead simple list making startup Workflowy.  We'll get to that in a moment in the form of a he said/she said discussion.  First a bit on Workflowy…
Workflowy is not exactly new to the startup arena.  They have been around since November 2010.  Mike Turtzin and Jesse Patel, the two cofounders, were accepted to Y Combinator in summer 2010, but what is interesting is that Workflowy was not the idea they were accepted for.  They were working on some sort of a platform for web gurus to give and get advice.  Which just goes to show that most angels or investors are looking at the person rather than the idea.
Workflowy was a product of Jesse needing a way to keep track of lists and ideas.  While working on their original YC idea he was using an older version of Workflowy to keep notes and lists.  Other YC members were using it as well and liked the product.  As a result, they realized that they may have been on to something and the notion of keeping your brain on a single sheet of paper developed into what we now know as Workflowy.
So how good is Workflowy?  Very very good.  I have been using it for what I thought was six months.  Turns out it has only been available publically since November 2010.  Apparently it is so good it has skewed my interpretation of the passage of time.  Nonetheless, my Workflowy account has been a godsend.  I use it for anything and everything.  It works great for this geek but what about his non-tech girlfriend?
She said: There is minimal set up—truly easy for anyone.  I am the ultimate test.
He said: She is right.  She is the ultimate test.  If it involves tech and she thinks it's easy…it is.  She thought the activation process for "Find my iPhone" was difficult.
She said: Workflowy will eliminate the need for those annoying little scraps of paper holding your notes and lists. Unless you lose your computer, you won't lose your list!
He said: When Workflowy gains traction 3M's Post-it notes might be put out of business.  Those scraps of paper are annoying.  Digitalize them by shifting all your hot to-do items to Workflowy.  Worried that you won't be able to access your notes on the go?  Or that you'll lose your computer? They'll have an app out soon.
She said: The intuitive nature of this program would make you think it is an Apple application.
He said: I love my Apple products but not in the hyper-rabid monomaniacal way that MG Seigler does.  She came up with that one on her own.  I will say that it is super simple, which is a large part of the appeal.
She said: For the "Type A's" out there—you will love the fact that you can hide your completed items—rather that just deleting them. You can look back at all of your "honey do's" and feel great about your productivity!
He said: For the deadbeat boyfriends or husbands out there, your significant others will be making "honey do" lists like starved beaver in a toothpick factory.  Which is an interesting part of list-making psychology.  I find that the easier it is to input notes, lists, or tasks, the more likely I am to actually to the inputting.  Which is usually the downfall of reminder notes:  the actual writing of them to remind yourself.  And it seems that most people that use Workflowy find the same thing.  The simple Workflowy interface lacks all the bells and whistles that your usual to-do apps include, which spurs the user to use it more.
She said: I am strangely bonded to my lists, so I thought an electronic surrogate would not fit the bill. Sorry paper. After 36 years, I am leaving you.
He said: Yikes!  Pretty strong words for someone that loves her lists and note taking materials.  I will keep you posted on whether she sticks to this very declarative statement.
She said: If you love detail, let it all hang out. If you don't, a few clicks will condense your list into more general headings and subheadings.
He said: It's true.  I just looked at my Workflowy account.  By my estimation I have about 10-15 pages when everything is expanded.  (Not counting completed items, which are hidden).  When it is minimized it consists of nine headings taking up about as much space as this paragraph.
So what advice does this startup have for other startups?  A couple of things:
1.) Have a vision for your company and product.  That vision needs to be the basis for which you measure all decisions about your product.  In the case of Workflowy, their vision is your brain organized onto one page.  This means that requests for more features or other add-ons are weighed against that vision.  If it doesn't make the cut, it doesn't find its way into the product.
2.) Don't spend eternity in beta.  A startup won't benefit from every detail being perfected.  The less time you spend in beta the better your efforts will be because as you move along with your idea, the startup and the company will change.  If you are in beta forever there is no way to experiment with the outside world and truly better your product.
3.) Do you know when to say goodbye to your baby?  This is the perennial problem of an entrepreneur:  when to let the idea go and begin anew.  In the case of Workflowy they moved into the list making area after they realized one thing:  Their users wanted it.  If you are forcing your product on them, it's time to head in a new direction.
4.) Jesse wanted this to be the headline for this article:  "Mike is A Champion."  My editor wouldn't allow it but I think the message he was trying to convey was that a successful company depends on a solid relationship between the cofounders.  Pick your cofounders wisely and once you have, make sure you cultivate that relationship to its fullest.
If you are interested in Workflowy their main site can be found at http://workflowy.com.  Or follow them on Twitter @workflowy. To keep up with startup news, follow us on twitter @startupfoundry.
Get Connected:
If you like startups, join our weekly mailing list. Good startup content, no fluff.
👇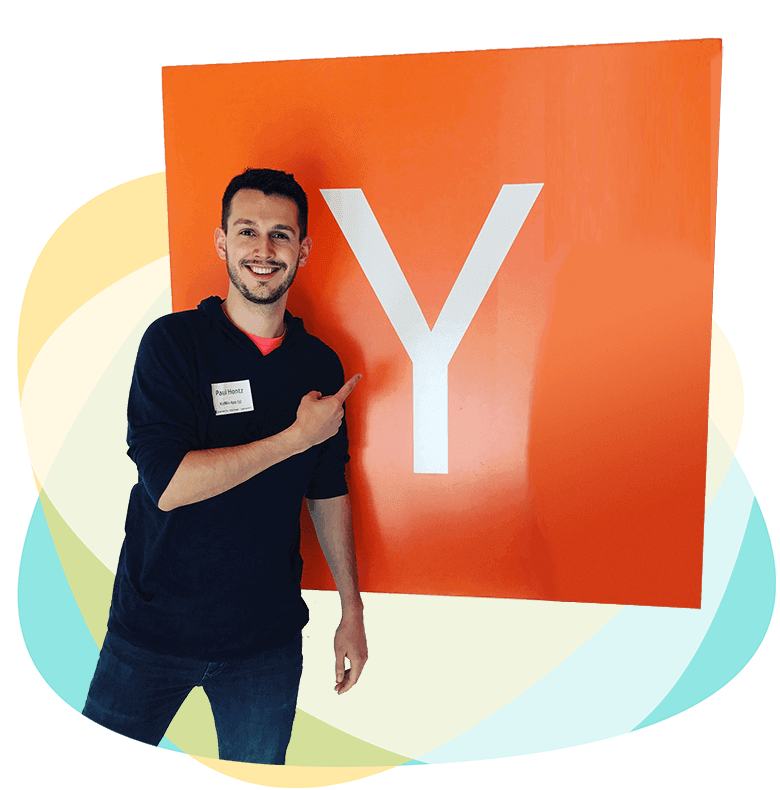 Hi, I'm Paul Hontz.
I'm a YC alumn and I love startups. I created TSF to highlight companies I find interesting. You can learn more about me here.
Recent Posts:
Our Sponsors: