Welcome to The Startup Foundry.
Published: Feb 21, 2011 6:54 pm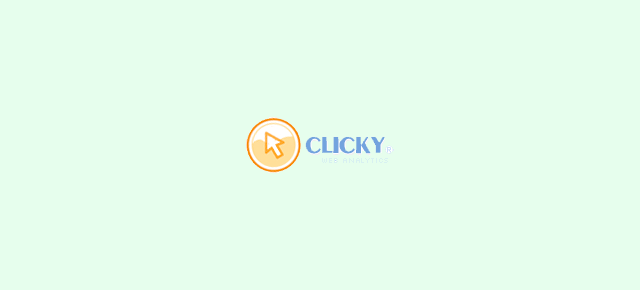 Clicky was an easy choice for us to ask to interview.  I am a big fan of the service, and I love to see the little guy go up against the big guy (Google Analytics) and actually see some significant traction. I had an amazing opportunity to interview Sean Hammons from Clicky and he goes into detail of how they started, their biggest challenges and why they keep turning "hundreds of investors" down to invest in their company.
It's an interesting read, and an insightful look into a great startup.  If you are a member of Clicky, or just needed the extra motivation to sign up – they have a built-in affiliate program that is worth looking into as discussed in the interview.
The transcript of the interview is below.
Who you are, position in the company, and how long you have been with Clicky.
Sean Hammons, co-founder and lead developer. I started working on Clicky started in October 2006 so it's been a little over 4 years.
In two sentences or less, explain what your service does & what its' competitive advantage is of other big players in the market
Clicky gives you simple yet detailed reports on your web site's traffic in real time. The ease of use, real time data, great customer support, and affordable pricing has helped us stand out in this fairly crowded vertical.
What is the biggest challenge you have to making clicky real time.  Was it always real time?
Clicky has always been real time. In 2006 there weren't many real time analytics tools (and none that were affordable), so we decided to make one ourselves. These days pretty much all services are real time (Google Analytics being a notable exception) so it's not as much of a standout feature anymore. We had a lot of demand immediately, so I think we definitely got a bit lucky with our timing.
It has been a huge challenge dealing with the bandwidth and the amount of data we have to process every day. But challenge is fun and exciting. I absolutely love what I do. I've never worked on any project even one thousandth the size of Clicky, so I didn't have experience with scaling or optimization or things like that, nor was I much experienced with using Linux as a server. Now I run 50 Linux servers that we built ourselves and during peak times we're tracking over 4,000 page views per second across our network of 300,000 sites. If someone had told me in 2006 that I would be running a service of this size and scale in 4 years, I probably would have laughed.
How many users does clicky have?
We've got about 150,000 users (15,000 paying) tracking 300,000 sites.
Take us through the first 6 months at get clicky.  How did you get traction, press, etc.  Were the founders also developers?
My partner Noah was my boss at my last job, and Clicky was created as an internal tool for our own usage there. We saw the potential immediately, so we decided to become partners and pursue Clicky full time. Noah had a bit of cash saved up and I was a developer, so we didn't need any funding. We lived off his savings for the first 4 months until we started making money directly.
Getting people to initially try the service was challenging and frustrating. We didn't have any good connections at the time so it was hard to anyone to even look at our site. I was posting in forums, going to hundreds of blogs and using the contact forms to try to get the owner to try Clicky out, things like that. Not a single person signed up from those efforts. But finally, we got a break, and as soon as we got that one post, it just took off. We didn't do any marketing or advertising, it was just that one single post on a largish web site. A few months later, we started making money, and that was a great feeling. We were growing much faster than we expected to, so the first few months was pretty challenging, as I had to really buckle down and learn about how to scale this kind of service. It was a lot of fun though. I've never learned so much in such a short period of time.
Tell us how you really feel about Google Analytics.
Google Analytics is an extremely powerful service but it has a very steep learning curve. We designed Clicky's interface to be easy to understand up front so people don't get scared. We have some powerful features (goals, split testing, etc) but they're not up front intimidating you. They're there to discover when you want them, but otherwise it's all about simplicity. A lot of people use Clicky and GA together on the same site – Clicky for most day to day needs, but GA when they need some of the power we don't provide. For example, Google's has really good segmentation and historical trends with that data. We have segmentation too but it's calculated "on demand" so it's not as fast as Google, especially when viewing over a large date range.
What are some marketing techniques that you can share with others who have just launched their product.
Well like I said above, we didn't do any marketing or advertising. But one thing that really helped our growth is that we've had a very simple affiliate program from day one. Every user is an affiliate by default so there's no forms to fill out or junk like that. The program is simple – every new user you refer to Clicky who signs up for a paid account, you get 20% of every payment they ever make to us. This really encourages people to talk about us more than they might otherwise, and we have some people making several hundred dollars every month because they have referred so many users our way. If your service is is freemium or paid only, either way I would whole heartedly recommend implementing a similar affiliate program. Whatever other services I create in the future, I can guarantee they will all have affiliate programs. It really does help your growth and your bottom line.
I noticed you don't have a Facebook fan page.  I had a post earlier that mentioned Facebook fan pages are worthless for startups.  Would you agree?Why does clicky not have a facebook fan page?
I think Twitter is a much better place for handling B2C relationships because of its public nature. I've never been a huge Facebook fan anyways. I do use it, but only for keeping in contact with "real life" friends.
Are you funded or bootstrapped?  If you did get funding, at what stage did you get the funding.  Pre-prototype or post-prototype?
We're bootstrapped. We've been contacted by hundreds of investors at this point though. Originally we were interested in taking on some money to help us grow faster, but that is no longer the case. If you can afford to bootstrap, do it. Owning 100% of your company and not having to answer to shareholders is ridiculously satisfying. The only time I think it makes sense to take on funding is if you need a fairly large team up front to build your service. Otherwise, don't do it because you'll probably regret it.
Clicky.com must bother you.  Any changes clicky will purchase clicky.com?
We contacted the owner of clicky.com a long time ago but he was not interested in selling it at the time. It's a bit frustrating because the domain is not being used for anything anymore. But, most people know us as "get clicky" anyways (because of our domain name), so it's not really the biggest deal in the world.
Check Clicky out at getclicky.com, and follow them on twitter @getclicky
Follow the author on twitter @robbieab, and for up to the minute startup news – follow us on twitter @startupfoundry
Get Connected:
If you like startups, join our weekly mailing list. Good startup content, no fluff.
👇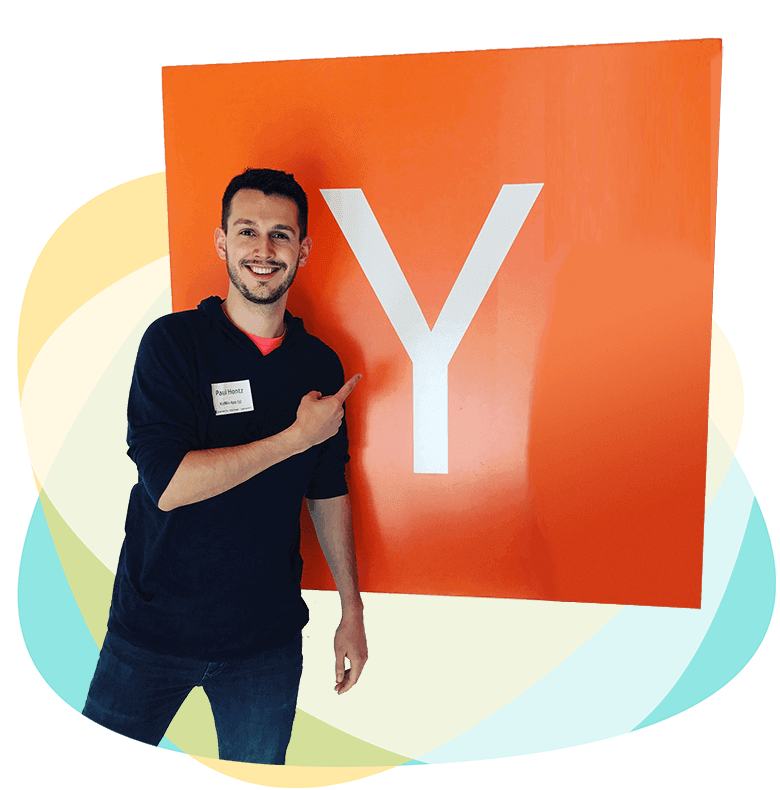 Hi, I'm Paul Hontz.
I'm a YC alumn and I love startups. I created TSF to highlight companies I find interesting. You can learn more about me here.
Recent Posts:
Our Sponsors: