Welcome to The Startup Foundry.
Published: Feb 17, 2011 2:28 pm

Hour.ly is web startup designed to find the user work an hour at a time.  It has seen tremendous growth since its launch (ironically on Labor Day 2010) and has been helping put America back to work ever since.
Ever seen those advertisements hanging in grocery stores bulletin boards or university community announcement areas?  You know the ones I mean.  They have a usually have gigantic permanent marker writing asking for a babysitter or someone to mow their grass or shovel snow off their driveway.  Somewhere along the way someone has sliced the bottom of the page to make those tear away phone numbers.  If you don't know what I am talking about take a look at this one.  Hour.ly sophisticated.ly (pun intended) created the Internet version of these ads.
In a very simple, elegant way hour.ly is filling the niche of finding employment for people interested in walking dogs, waiting tables, acting, as well as working retail or even manufacturing positions. In fact, hour.ly provides access to just under 2800 different work categories!  The key is that listings posted on hour.ly are often "work" rather than jobs.  In other words, hour.ly is the vehicle that links up those with temporary to semi-permanent employment to those that are seeking part time work.
Hour.ly co-founders Brooke & Lynn Dixon (who both were part of the [first] dot com boom) conceived the start-up concept after looking for temporary work, and finding nutty advertisements on Craigslist like this.  Looking for to find a better resource and a better more meaningful way to advertise and find temporary jobs they created hour.ly.
The company is truly bootstrapped in sense that is has zero outside funding and is currently not making any money off of its users or though advertising.  When asked, co-founder Lynn said the current focus is to grow the base of the company and ensure that what they have is viable and useable.  Later this spring/summer they plan on adding in a pay for premium membership but still retain the free forever model.
One of the main problems with job/career websites is the sheer amount of spam.  Take a look at CareerBuilder or Indeed and it won't be long before you encounter spam.  Craigslist is riddled with it.  But spam prevention is a top priority at hour.ly and they have been able to successfully navigate the spam problem.  Even their craziest job listing ever:  Watch T.V. For $10 An Hour (which screams spam from the title) turned out to be some research job and was actually legitimate.
Hour.ly is super simple to use and navigate.  I did a test run and had a profile set up in less than 10 minutes start to finish.  That includes filling out the "about me" and "experience" section of my profile.  Once that was done I was able to see potential employers that could use my "vast" amount of skill sets, potentially leading to part time work.  Overall, it was a sleek and well-organized experience, a result of serious amounts of thought from the founders (read:  they found a problem and actually solved it, like any successful startup should do).
So what advice does this startup have for other startups?  A couple of things:
1.) With the growth of accelerators/incubators around the country, startups can benefit from immersing themselves with minded people, and the massive amounts of advice and mentoring that they provide.  Hour.ly took part in an accelerator called The First Growth Venture Network in New York.  Hour.ly found the mentorship they provided was worth its weight in gold. It was also beneficial to be able to ask those with experience and know how questions that would otherwise leave the startup befuddled.
2.) A period of bootstrapping is more advantageous than one might think.  It will leave the founders hungry for more and allows them to fly under the radar in order to make mistakes while not having the pressure of investors or angels breathing down their neck.
3.) Co-Founders are key.  This one seems obvious, but there are many startups that think they can make it as a one-man show.  The notion isn't impossible, it's just risky and is statistically unlikely to lead to success.  In the case of hour.ly, the husband and wife co-founder combo is unique, and an equation that is working for them.  If your significant other is up to it, it may be a worthwhile endeavor.  If you would like to explore more on the husband/wife relationship in startups, there is a great discussion of it on Quora as posted by hour.ly co-founder Lynn.
4.) This one follows the logic of #2.  Don't look for big money right away.  Stick with your roots and make sure that you don't give up.  Contrary to popular belief investors and angels are not just handing out money willy-nilly.  If, and more likely when, you are turned down by those with capital, make sure you stand by the belief that spurred you into your startup idea.  Your convictions matter; so don't throw them to the wind if you get shot down once or twice.
And the final piece of advice from hour.ly for other startups:
5.) If you are strapped for cash and need a temporary job to get you through until an Angel saves the day or Yahoo buys you, head over to hour.ly and they will hook you up!
If you are interested in hour.ly their main site can be found at the sweet domain hack:  http://hour.ly.  Or follow them on Twitter @hourly.  If you have used hour.ly or are just discovering it, make sure you leave them feedback and/or suggestions in the comments! To keep up with startup news, follow us on twitter @startupfoundry
Get Connected:
If you like startups, join our weekly mailing list. Good startup content, no fluff.
👇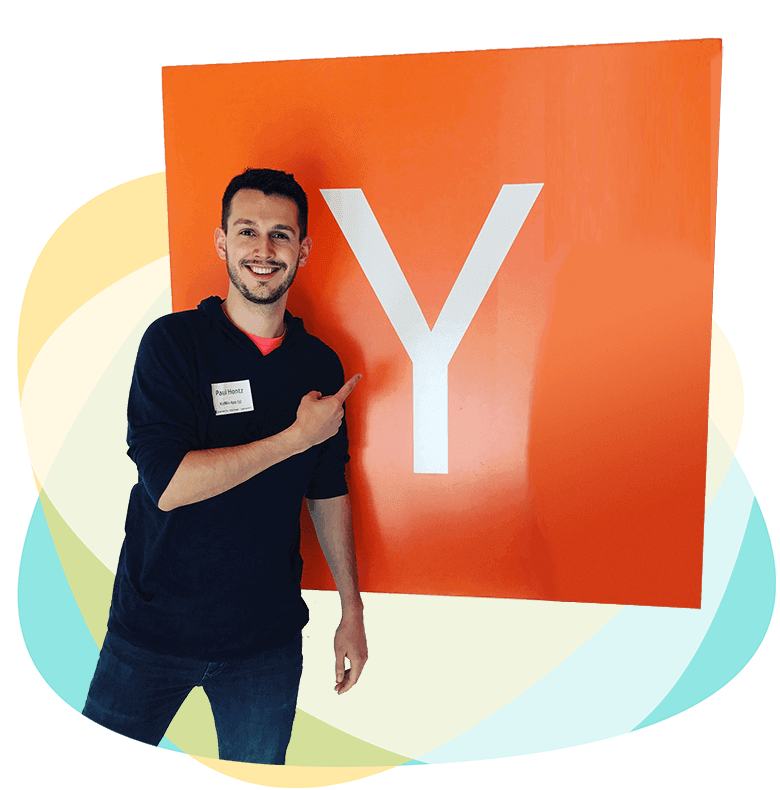 Hi, I'm Paul Hontz.
I'm a YC alumn and I love startups. I created TSF to highlight companies I find interesting. You can learn more about me here.
Recent Posts:
Our Sponsors: