Welcome to The Startup Foundry.
Published: Feb 15, 2011 3:32 pm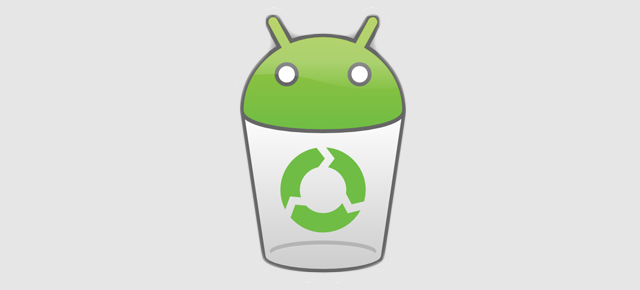 Swappa is an online market place that specializes in used Android devices.  If you are looking to buy or sell an android device, Swappa is the place to be.
I had a chance to speak with Ben Edwards who is the founder & developer of this one man bootstrapped venture.
An online marketplace to buy & sell phone's is not a new thing.  What makes swappa any different from ebay or craigslist as an example?
Usability is a big factor. One thing that makes Swappa a lot easier to use, compared to eBay for instance, is you start out by choosing the device to buy and sell. It makes it real easy to see all the listings together and compare apples to apples. If you search eBay for 'Motorola Droid' you get listings for a half dozen different types of devices and their accessories, all in the same list. It's a pain, and it's ugly. Swappa is simple.
Do you have any plans to sell non android phones?
No plans to list non-Android devices at this time. I believe the focus on Android gives Swappa a lot of advantages in terms of simplicity and marketing.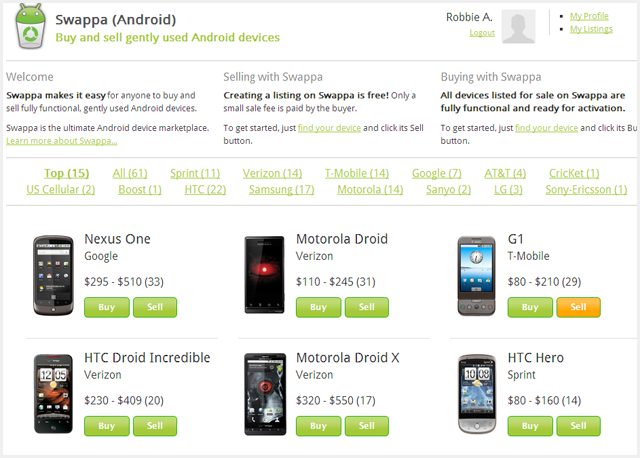 What about cost.  What is the cost to participate?
As of right now, I reduced the cost to $10 for the person buying the phone.  The seller does not pay any listing fees at the moment, however they will incur standard paypal transaction charges when purchasing.  You can find more about that here: http://swappa.com/faq
Is swappa profitable?
Yes, minimally profitable. The only main expenses at this point are server costs. Some early costs included buying an "inventory" of Android devices to have for sale on the site and some advertising (pay per click). The devices I bought and sold through the site paid for themselves, the advertising did not.
Marketing a startup is always a big hurdle.  What have you done so far to get traction on swappa?
Right now I'm doing the hustle to market Swappa. I've been contacting nearly every relevant Android site and blog I can (often more than once), giving an introduction to Swappa and asking for feedback.  I tried some paid advertising (Facebook) the first month the site was live, but that didn't do much. Getting mentions on Android related sites has been what's got Swappa traction.
Thanks to Ben Edwards for the interview. All the best to Swappa. For more startup news, follow us on twitter @startupfoundry.
Get Connected:
If you like startups, join our weekly mailing list. Good startup content, no fluff.
👇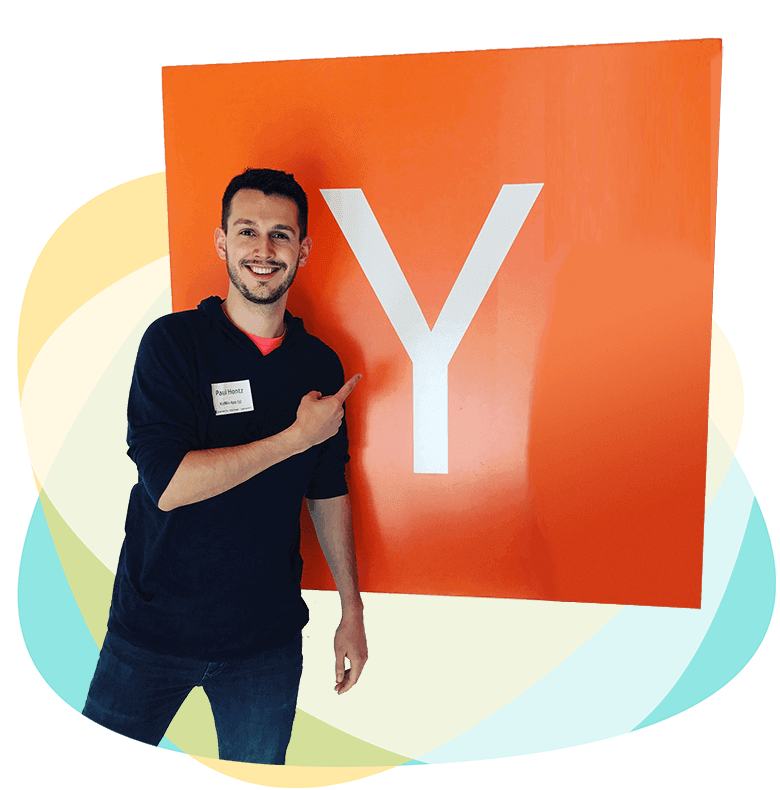 Hi, I'm Paul Hontz.
I'm a YC alumn and I love startups. I created TSF to highlight companies I find interesting. You can learn more about me here.
Recent Posts:
Our Sponsors: