Welcome to The Startup Foundry.
Published: Feb 14, 2011 7:52 pm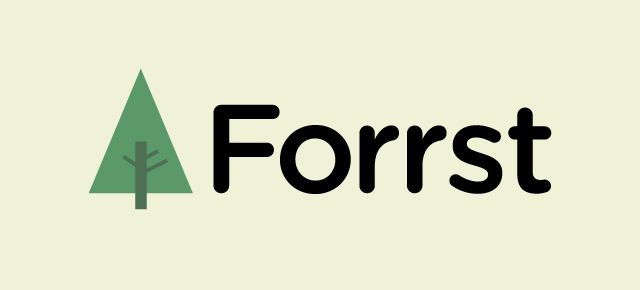 I recently had the chance to chat with Kyle Bragger about his startup, Forrst. Kyle is the founder of Forrst and in this interview he talked about raising money, goals for his startup, and a monetization strategy.
What is Forrst in one sentence?
Forrst is a community of passionate developers and designers focused on helping themselves and others get better at their craft, providing thoughtful critiques, and sharing their knowledge to build better applications and websites.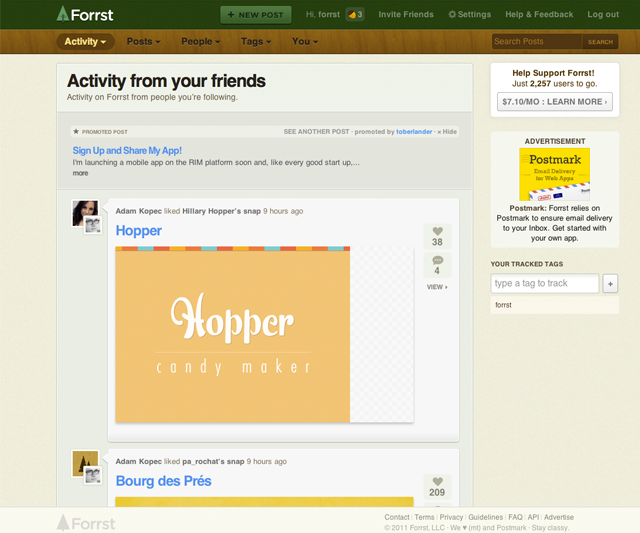 What's special about Forrst?
Forrst exists to help bring together developers and designers into a private, friendly space where they can share work, give and receive great critique, discuss the industry, and just hang out with other like-minded folks. It started as a simple utility designed to allow me to keep track of interesting development and design resources, but quickly grew into something more. Today, we're over 21,000 members strong and growing healthily. As we continue to grow, we're soon going to allow companies and startups to tap into Forrst talent. I think we're in a great position to solve a real problem that exists right now — hiring excellent developers and designers can be really tricky, and Forrst is going to make that process less painful and more rewarding.
Are you bootstrapped, or funded?
We're funded by Gary Vaynerchuk and Dave McClure/500 Startups (and our round is still open). I bootstrapped for the first four months as I built out an MVP and got initial traction, but once it was clear there was something more to what I was doing, I raised a little money from Gary so I could pursue Forrst full-time. After more or less running Forrst entirely on my own (along with some design help), I decided to raise an angel round to grow the team and really kick things in to gear — to that end, Dave invested in early January.
What is your monetization strategy?
We've got a few revenue sources right now. We sell Acorns (on site credits that are used to promote posts), have a single ad unit running on the site, and are going to soon roll out paid Supporter accounts. We sell ~1,500 Acorns/month right now, and have 750 people pre-registered for Supporter accounts, which go live on March 1st.
What is the backstory to Forrst?
The original Forrst was intended to be a simple tool I could use to keep track of code snippets, interesting design patterns, and so forth. It had a few basic social features (following, profiles), and as it would happen, getting a few of my colleagues using the service ended up being the thing that really sparked the beginnings of the Forrst community.
Thanks to Kyle for the interview. All the best to Forrst. For more startup news, follow us on twitter @startupfoundry.
Get Connected:
If you like startups, join our weekly mailing list. Good startup content, no fluff.
👇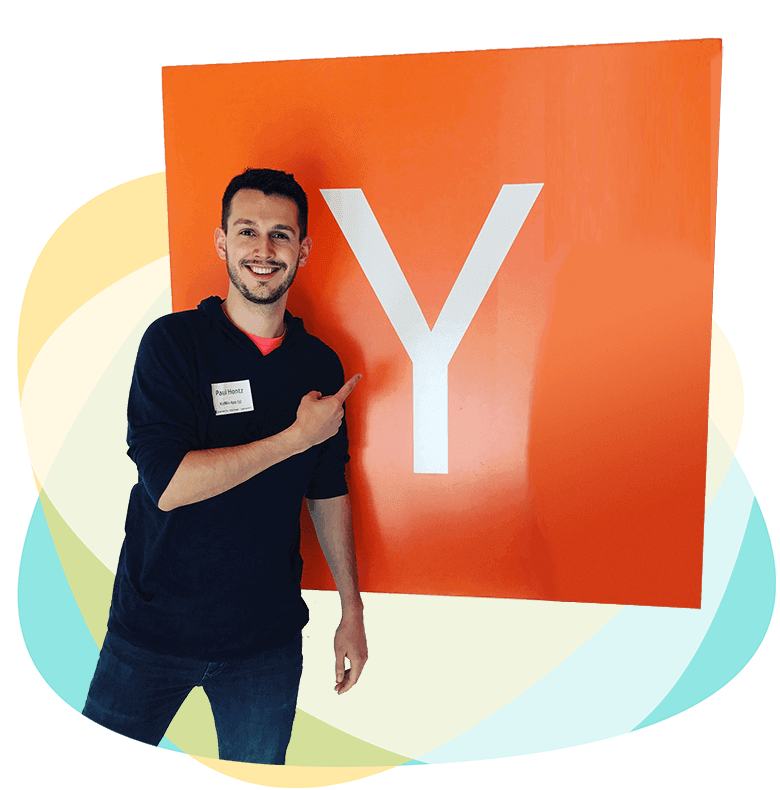 Hi, I'm Paul Hontz.
I'm a YC alumn and I love startups. I created TSF to highlight companies I find interesting. You can learn more about me here.
Recent Posts:
Our Sponsors: