Welcome to The Startup Foundry.
Published: Feb 17, 2011 3:45 pm

I had the great opportunity to speak with Ethan Austin, co-founder of GiveForward (http://www.giveforward.org).  Give Forward is a Chicago based startup that helps people raise money for their medical expenses.  Ethan speaks about how they once had only 1 visitor on new years day, to being able to get funding a year later.  The excerpt of the interview is below:
In one or two sentences, explain what GiveForward does.
GiveForward is a crowdfunding platform for medical expenses.  In a nutshell, we make it incredibly easy for friends and family raise money for things like chemotherepy treatments or organ transplants when their loved one gets sick.
How long has Give Forward been around?
We launched in 2008.
Was Give Forward bootstrapped or funded?
We bootstrapped for the first two-and-a-half years but recently got funding.
Explain what the first 0-6 months were like for Give Forward.  How did you get it off the ground?
Wow! To say the first six months were rough would be a massive understatment.  We launched the site in August of 2008 and on January 1st, 2009 we had one visitor on GiveForward that day — literally ONE visitor!  For the most part, our attempts at gaining traction involved coercing our friends and family to start fundraising pages.  I enlisted about 25 of my college buddies and their girlfriends to run 5 miles through Central Park for the cause of their choice in in an event we dubbed "run for a reason" .   I think we helped raise about $13,000 from the event, which probably accounted for like half of the donations on the site the first six months.  It was kind of ridiculous back then.
We really didn't start to see any traction on the site until about nine months in when two Chicago sisters from Depaul used GiveForward to raise $30,000 for a kidney transplant.  After that, we received some media coverage and things started to pick up a bit.
[Editors note:] Give Forward has already raised $3,527,462 for medical expenses and other important causes. Talk about a startup making an impact on the world![/Editors note:]
How did you acquire funding.  Was a prototype built before funding?
Last summer, we got accepted into a Chicago startup accelerator called Excelerate Labs, which turned out to be a game changer for us. Through Excelerate, we were able to demo at the House of Blues in front of 500 investors from around the county.  My partner, Desiree, gave a pretty awesome presentation which  really opened the doors for us.  From there, Tim Krauskopf, one of the mentors at Excelerate helped us round up some investors.  We also used Angel List, which I highly recommend, to secure the final part of our round.
How big is the team?
We have a team of seven right now plus a few really awesome interns.
Being a Chicago startup, do you find it harder to succeed then if you were in silicon valley as an example
Not at all.  I know it's a cliche, but the Chicago startup community is really coming into its own right now. Groupon has obviously helped to bring a ton of attention to Chicago, but things like Excelerate Labs, MidVentures Tech Week, and Social Dev Camp are changing the landscape in Chicago and helping to build a strong community here.  Granted, funding is always going to be an issue and there is no Sand Hill Road in Chicago, but with tools like Angel List democratizing the VC industry, the need to be in Silicon Valley isn't nearly as great as it used to be.
What is your biggest challenge now?
Educating people and getting the word out.  That's always been the hardest part.  When a loved one is going through a serious health issue like cancer, their friends and family usually feel pretty helpless and don't know what they can do to help.  Our goal is make sure they are aware of our service.  Once people find out about GiveForward, they always love it.  We just need to let more people know about it.
Thanks to Ethan for the interview. All the best to GiveForward. For more startup news, follow us on twitter @startupfoundry.
You can also follow the author on twitter @robbieab.
Get Connected:
If you like startups, join our weekly mailing list. Good startup content, no fluff.
👇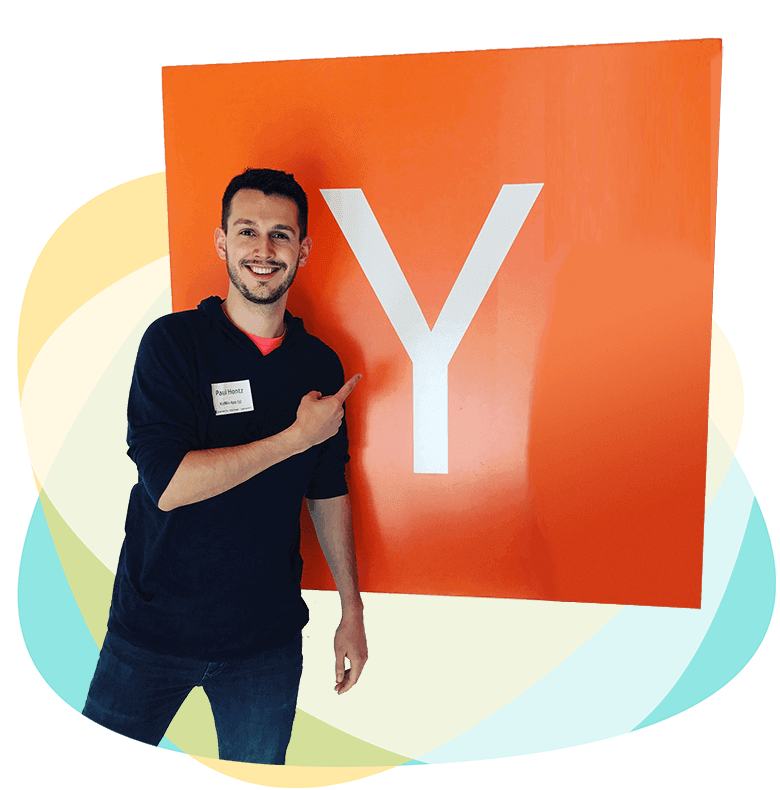 Hi, I'm Paul Hontz.
I'm a YC alumn and I love startups. I created TSF to highlight companies I find interesting. You can learn more about me here.
Recent Posts:
Our Sponsors: